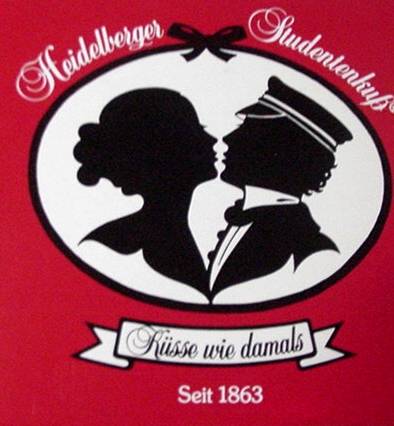 Several months ago we received a booking for two nights from a German couple wishing to break their journey at Villa Florencia. It turned out that they were on an extended holiday in Spain of just over three weeks, and we were to be their first stop in Spain, on their way to the Costa del Sol. They had departed from near Heidelberg and embarked on a 17 hour drive, arriving in the early evening, and looking for a well earned rest!
In recent times we have had several guests stay with us in similar circumstances, as it seems Villa Florencia is at a convenient stopping point along the way down to the south of Spain and the Costa del Sol. Travelling guests feel that once they reach a point slightly south of Valencia that they are then on their way to their destination, and can afford to have some time to relax and unwind after the stress of a long journey.
Klaus and his girlfriend arrived in the early evening and spent the following two nights in our self-catering apartment, which suited them very well, as the first morning they were still catching up on some much needed sleep! In the afternoon, as the weather was rather cloudy and not ideal for sitting around the pool, they headed into Gandia to explore the town and then to have something to eat there in the evening. The following day, however, was beautiful and sunny, so they headed off to Playa de Gandia to see the wonderful beach and relax in the sunshine. The last part of the afternoon, they returned to Villa Florencia to enjoy the pool and gardens before preparing a meal for themselves in their apartment. They decided on this option, as the local restaurants tend to open later than their northern European counterparts and they were anticipating an early start the following morning. It was their intention to travel on to the Costa del Sol without spending a further night along the way, and they did not want to arrive at their destination too late in the evening.
They thoroughly enjoyed their short time with us, and were very enthusiastic about the area and Gandia town in particular. They said they would have spent more time here, had they known in advance that it was not only a convenient point at which to break their journey from Germany, but also a good place in which to enjoy a few days seeing the local sights and enjoying the exceptional beaches and leisure facilities. They were thinking that they would possibly plan another holiday in Spain next year, but that they would spend more time in our area and would get to know this part of the northern Costa Blanca that is still so often an uncharted area for the foreign holidaymaker. It would certainly be a pleasure to welcome them back here again, and we look forward to seeing them again in the future.

The Story of the
Heidelberg Student´s Kiss
For generations, Heidelberg has developed a global reputation of romance and is known throughout the world as a lively, loveable city. Rightly so, as the following episode shows.
A long-standing institution, the Café Knösel is located at the heart of the Old Town and houses Heidelberg´s residents and not least it´s students. Everyone liked Fridolin Knösel, the witty, didicated chocolatier and master confectioner, and his exquisite creations.
In particular, the young ladies attending Heidelberg´s finishing schools, loved his sweet chocolate delights and were frequent customers, much to the delight of many students of the university, who would also flock to the store, hoping to exchange furtive glances with the fairer sex. Alas, their ever-watchful governesses were never far away.
These secret longings did not go unnoticed by good-natured Fridolin Knösel. Ingenious as he was, he created one day a particularly delicious chocolate delight, which he impishly called the Student´s Kiss. Given as a present, it was such an exquisite, gallant token of affection that not even the chaperones could object.
At last, the students and young ladies had a discreet way to send a sweet message in the form of a Student´s Kiss.
Much has changed since the days of Fridolin Knösel, yet his descendants continue the family tradition in the little store on Haspelgasse, where they still make Student´s Kisses according to the original recipe from 1863. By hand, of course.
A sweet symbol and charming souvenir of Heidelberg, Student´s Kisses have captured the hearts of resident and visitor alike, generation after generation. After all, this traditional Heidelberg specialty and its charming history are characteristic of the city´s unique savoir-vivre.