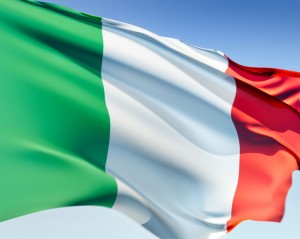 Back in April we received a booking from an Italian lady who wanted to make a reservationfor ten days for her extended family, to include her husband and herself, her brother-in-law and sister-in-law, her parents and four children. A group of ten people in total – the perfect number for a whole- house rent! After some correspondence, it was decided that they would rent the whole house on a self-catering basis and would provide their own breakfasts and cook whatever meals they wanted in the kitchen themselves. We were more than happy to oblige, and assured them that we would be on hand to give them any assistance and advice they might need, as well as suggestions for how they could spend their time in our part of the Costa Blanca.
A self-catering holiday on the Costa Blanca for a family of ten might not be the easiest of vacations to organise, but they all arrived in two small people carriers on the appointed morning, having arrived at Valencia airport a couple of hours earlier. They wasted no time in settling in to their rooms, and then organised themselves on shopping expeditions to buy the necessary food and drinks for the first couple of days of their holiday. The ladies took turns in doing the cooking, the husbands always helped clear up and organise the children, and their domestic arrangements settled in to a well organised routine.
Every day they had planned an excursion of some sort or another – either to one of the blue-flag awarded beaches within easy reach of the villa, or on a couple of occasions to Valencia City to see the City of Arts and Sciences (Ciudad de las Artes y de las Ciencias) and the historic quarter of the town, or to other well-known towns in the area such as Alicante and Guadalest, with its famous castle. Each day, upon their return in the late afternoon, they would then spend some time in the swimming pool at the villa to relax and enjoy some sunshine as well. It was a perfect combination for them, as this was their first time in Spain, and they were able to not only get to know many of the attractions of the Costa Blanca but also to reap the benefit of the glorious weather that this area enjoys at this time of the year.
Their stay went by all too quickly, and their ten day self-catering holiday came to an end all too soon. The children had had a wonderful time and had enjoyed the mixture of beaches and swimming pool, and the adults had experienced the pleasures of what was for them a new country and a different culture. They certainly assured us that it was one of the best holidays that they had had, and felt that they might well return to us to explore this part of Spain even more. It would certainly be a pleasure to see them again, and we look forward to welcoming them back to Villa Florencia for another self-catering holiday in the future.