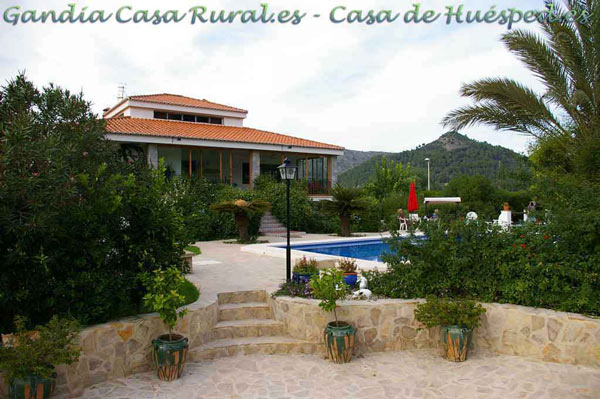 The property market in Spain may have suffered a spectacular decline in the recent past, and it is true that this plays an enormous part in the present woes of the Spanish economy. However, a housing market which is suffering from an excess of supply over demand can only mean good news for any buyers who happen to come along. We were pleased to welcome a couple from Belgium recently who were on a serious house-hunting expedition, had done their homework thoroughly before leaving home and who arrived at our door with a full diary of appointments with local estate agents.
They were looking for a property that would be large enough to accommodate their visiting children and grandchildren, which had a swimming pool and fairly large gardens (so that there was always something to do!), was within about half an hour from the beach, but yet would be easy to leave unoccupied for the times when they would be back in their own home in Belgium This was to be a property for holidays and winter time – some of their time would still be spent in Belgium, as this was not a full move, but rather an additional home for them to use.
They soon found out that they were in a very enviable position indeed! They saw round a large number of houses and quickly realised that they were a rare and much sought-after commodity – serious prospective purchasers with no house to sell in their home country first! The estate agents let them know that most of the houses they were viewing would also be open to negotiation, so a buyer with ready cash and no reason to delay could always put in an offer and hope for the best! This area of Spain was the place that they decided would suit them best because, apart from the stunning scenery and all the amenities close at hand, it was within reasonable driving distance of France and Belgium, as they were anticipating that many visits would be made by car. Much further south and an extra overnight stop would be required, and further north – where they had already investigated – was not so much to their taste.
They had originally booked in with us for two nights, but when they realised that there were so many properties that might suit them here, and that the area really did live up to their expectations, they decided to stay for five nights and see as much as they could. In the end, they found many houses that met their basic requirements and represented good value for money. Spain certainly has a large number of bargain homes on offer at the moment, as they found out! By the end of their trip, they had narrowed the list down to two houses, and it was a question of deciding between them. They both loved both houses, but unfortunately, one preferred one property, and the other preferred the other! However, what they did agree on was that this was a strong position to be in, as they could now go home and think carefully about the choices from all angles before making a decision. Whatever house they chose would be one that they both liked and the decision could now be made based on logic and what would suit their visiting families best – one of the major reasons for them making the purchase in the first place, after all.
It was a pleasure to have them stay with us, and we thoroughly enjoyed their company and hearing about their daily house viewing activities. As their visit proved, there are certainly bargain properties in Spain at the moment with a great choice of homes at prices that have not been this low for many years. For all the problems besetting Europe generally at the present time, Spain is still a great place to consider for either a permanent move, or a second home. Wonderful weather, great food, a cost of living that is significantly lower than most countries in northern Europe and easy accessibility by road and air all combine to ensure that Spain retains her place at the top of the list for many overseas house-hunters.

Subscribe to RSS headline updates from:
Powered by FeedBurner