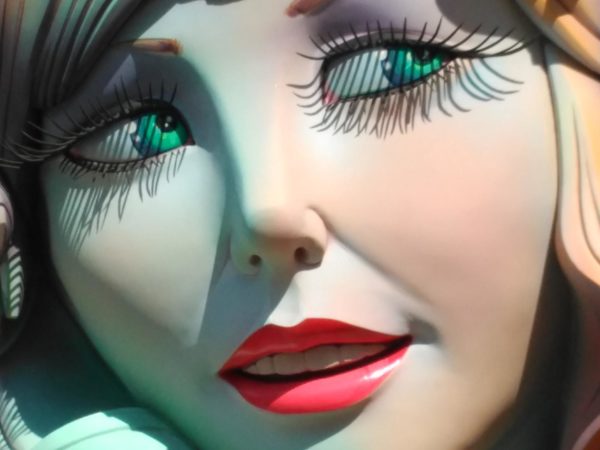 Fallas 2017 – A Pet-Friendly Solution!
Once again, it is the time of year when winter finally seems to be becoming a thing of the past and there is a spring-like feel in the air.  And here in the Valencia region that can only mean one thing – the fiesta of Las Fallas, when huge and usually satirical effigies are constructed in the streets of the main towns – only to be burnt to the ground on the night of March 19th.
All this is inevitably accompanied by what seems like limitless numbers of fireworks on the days leading up to the 19th.  Traditionally there is a major display at 2.00pm each day – it takes place in front of the railway station here in Gandia – although the term "display" is a touch misleading.  As is often the case in Spain, it is more a question of achieving the maximum noise possible, rather than a colourful display of lights in the sky.  The main criterion seems to be that the louder it is the better – and if it is totally deafening and makes the ground vibrate, then this indicates ultimate success!  And of course it is not only a question of the scheduled "mascletas" as they are called each afternoon, as all the local children take great delight in throwing firecrackers and bangers around in all the towns' streets all day long (and well into the late evening) – so there is literally no escape from the overwhelming noise.
This is all well and good, and no doubt drums up some business for the local hearing aid suppliers in the case of spectators getting too close to the action, but if you are a pet owner, then this can be a time of great distress both for concerned owners and above all for the poor, terrified pets themselves.  Here at Villa Florencia, however, we are located in a quiet, rural area away from the town – and of course we are well known for offering pet friendly accommodation.  All of this means that each year we are visited by Spanish pet owners who just want to get away from the relentless noise that can be heard from early morning until late at night.  And this year is no exception, as we are playing host to a couple from Gandia (all of 5kms away!) with their little Yorkshire terrier, as well as a young lady from Valencia city with her two dogs.  All the owners agree it is such a relief simply to be able to sit outside in the sunshine with their pets and not to have to worry that a firecracker is going to interrupt their relaxation and send their pets into a state of terror.  We are more than happy to provide a bit of a sanctuary for the animals – but also get the impression that the owners themselves are also making the most of a quiet weekend break away from the noise and bustle of the towns and city.