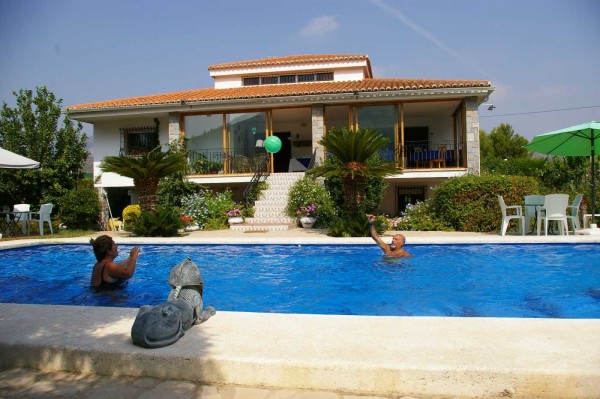 We received an unexpected phone call earlier this week from Mariolina and her husband Antonio, who were on their way northwards from Andalucía. In fact, they were already in the Alicante area, and wanted to know if we could accommodate them for a night or two as they passed through the Costa Blanca. They were having a driving holiday in Spain, and had spent the last four weeks touring the country before heading towards Barcelona and the ferry back to Italy.
As it happened, we had a vacancy so were happy to await their arrival later that evening. They made good time from Alicante and soon arrived with us and settled in to their room. They loved the house and gardens, and were so glad that we had room for them at such late notice, having read reviews about us on Trip Advisor. Having already eaten on the way, they did not want to take advantage of our evening meal service, but were happy to enjoy a drink in the garden with us.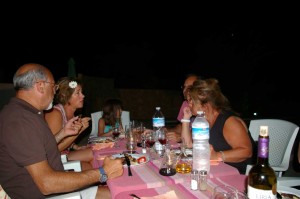 They ended up staying for three nights, and took the opportunity to explore the area a little, see the wonderful blue-flag awarded beaches in Playa de Gandia, and visit the Borja Palace in Gandia itself. This was of especial interest to them, as it was the summer home of the Borja family who of course produced the only Spanish popes. They also joined us and our other guests for a barbecue in the gardens on their final night's stay, before finally having to leave us to head north to Barcelona for a couple of days in the city there, and then the ferry home. They were most appreciative of their stay here with us, and it was a real pleasure to welcome Mariolina and Antonio to Gandia Alberghi Rural. They loved the house, the gardens, as well as our dogs and cats, and we sincerely look forward to the possibility that they might well return to us at some point in the future.